Click on the "What's my home worth?" button above for a free home analysis.
A Brief History of Torrance
From Hunter-Gatherer Lands to Dense Urbanization
The earliest known residents of Torrance were hunter-gatherers called Tongva --"People of the Earth" in the Uto-Aztecan language -- who first inhabited the resource-rich Los Angeles Basin about 500 BC.
Spain began colonization of Alta (Upper) California in 1769 with the "Sacred Expedition" led by Father Junipero Serra and Captain Gaspar de Portola. They were directed to build a series of missions and forts acrss the terriroty. Subsequently the Tongva became known as Gabrielenos after the Mission San Gabriel nearby.
Expeditionary solder Juan Jose Domingquez was given a 75,000-acre land grant by the Spanish crown upon his retirement in 1785. His Rancho San Pedro comprised roughly 120 square miles, from El Segundo to Long Beach. These lands eventually passed to nephew Cristobal Dominguez, his son Manuel and then to Manuel's six daughters.
A portion of the Dominguez Rancho is supported by family control today.
Prompted by developing labor troubles in Los Angeles, industrialist Jared Sidney Torrance decided in 1910 to build a "workingman's paradise" -- a model industrial city halfway between Los Angeles and the San Pedro harbor. He formed the Dominguez Land Corporation and spent $1 million to buy 3,522 acres from the Dominguez family for the new city. He then persuaded major industrial firms and a railroad to relocate here.
The city was planned by world-famous landscape architects Olmsted and Olmsted. Modernist architect Irving J. Gill designed the original buildings, including the city's emblematic depot and railroad bridge. Frank Lloyd Wright, Jr. was hired to help with landscaping. Although the city was founded in 1912 (population 180 by year-end), the Olmsted plan was implemented over a 30-year period due to economic fluctuations.
Torrance incorporated as a city in 1921, and through gradual annexation increased to its present-day size of 21 square miles, including a 1.5-mile beachfront. A late 1940s housing boom consumed virtually all the remaining vacant land and the population rapidly expanded to 140,000+ today. Yet Torrance received an All-America City award in 1955 for "growth without strain."
Although seated in one of the most densely urbanized zones in the world, Torrance still strives to remain true to its motto as a balanced city.
TORRANCE CITY PARKS
The Torrance City Parks Department directs and maintains the thirty varied Torrance City Parks.[26] They include:
Wilson Park — the focal point 44 acres (0.18 km2) park, which has extensive picnic and sports facilities, including a modern gymnasium, skatepark,[27] and roller-hockey rink. Wilson Park also hosts the Torrance Farmers Market on Tuesdays and Saturdays, and was the site of the city's annual Fourth of July fireworks display through 2010, as it was canceled in 2011 due to budget cuts.

a rare Southern California

wetlands

habitat

with higher

Coastal sage

community

native plants

areas, wildlife and

birdwatching

, and a

Nature center

with natural gardens classes – located centrally in the city.

[22][24]
Columbia Park — the large recreational urban regional park, with numerous picnic areas, field sports facilities, walking paths, jogging trails, and a competitive cross country running racecourse.[28][29] The city's Cherry blossom tree grove, part of Living Tree Dedication program, is in Columbia Park.
Torrance Smart Gardening Center — Columbia Park features a Community Garden providing planting beds and "community" for residents. It is one of twelve county-operated Smart Gardening Centers around the region.[30][31][32] Columbia Park additionally serves as home to the Home Garden Learning Center, and is a backyard composting demonstration center provided by Los Angeles County.[33][34][35]
Living Tribute Trees park program — The Torrance Parks Living Dedication Tree Program is coordinated and by the City, so that families, individuals, and groups can sponsor the planting of a new tree in the park to honor a person or commemorate an event with a living tribute Tree Dedication.[36]
Torrance Beach Park, and the beach along the Pacific Coast of Torrance, known as "RAT Beach".
Marvin Braude Bike Trail, a paved bicycle path that runs mostly along the Pacific Ocean shoreline in Los Angeles County, ends here.
Torrance Unified School District
Torrance City Data
Neighborhood Information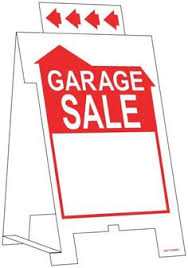 GOT SIGNS?
If you or someone in your neighborhood is planning on having a garage sale, please give me a call @ 310.961-8478. I can lend out up to 5 A frame open house style,GARAGE SALE signs with directional arrows. Please give me 5 days notice prior to your event and I'll even set them up for you the morning of your garage sale.
Important Contact Information - City of Torrance
Non-Emergency Police Response: (310) 618-5641
3300 Civic Center Drive, Torrance CA 90503
Office of the Chief: 310-618-5705

Animal Control: 310-618-3850
Community Affairs: 310-618-6392
Community Lead Officer: 310-618-6389
Detectives: 310-618-5570
Emergency Services: 310-618-5670
Graffiti Hotline: 310-781-7149
Jail Custody: 310-618-5631
Oversize Vehicle Permits: 310-618-5636
Personnel Division: 310-618-5707
Records
Recruitment: 310-618-2324
Research & Training: 310-618-5679
Recruitment: 310-618-2324
Research and Training: 310-618-5679
Services: 310-618-5722
Special Investigations: 310-618-5709
Property & Evidence: 310-618-5521
Towing Services (Van Lingen): 310-370-4533 / 310-326-9220
Traffic: 310-618-5557
Special Investigations: 310-618-5709
General Information: 310-328-3456